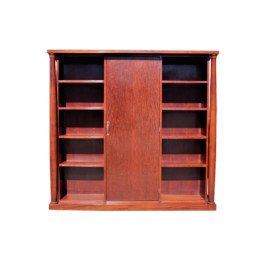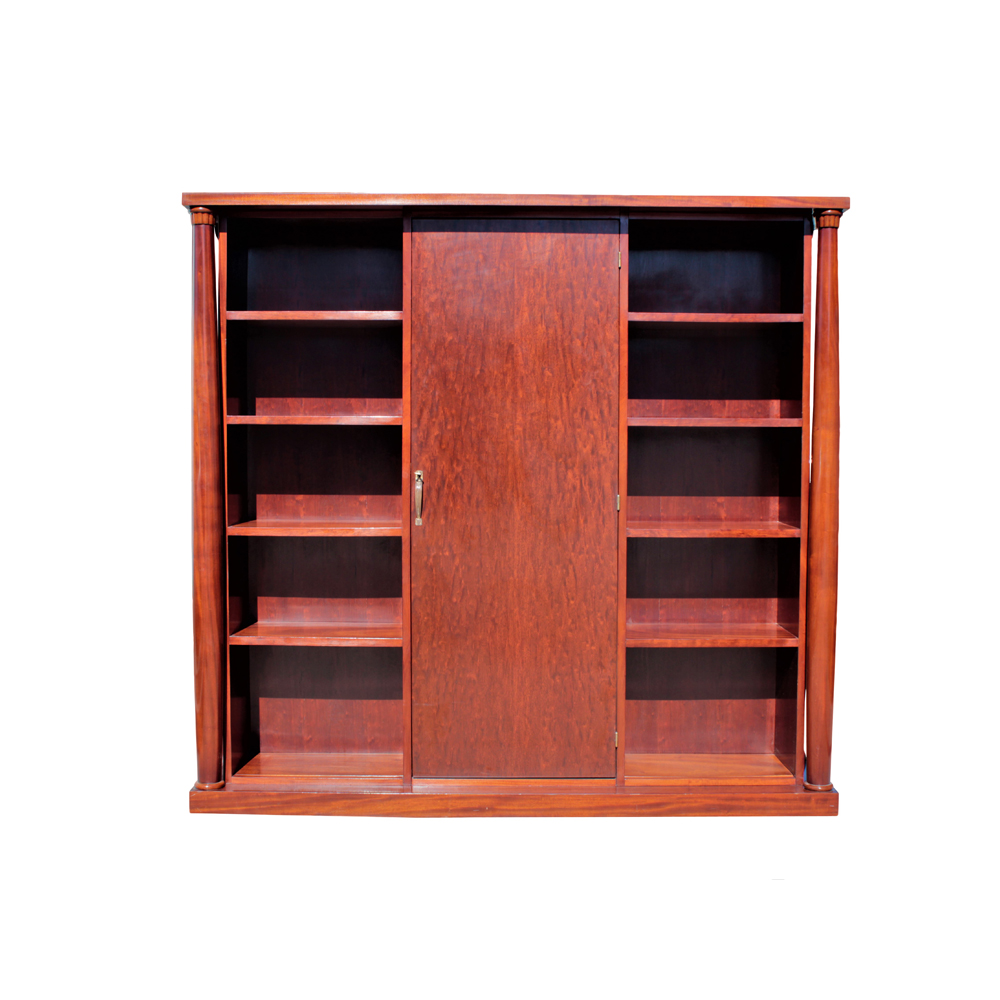 Charlotte Cauchet Guillere, bookcase
Ref #: VT05
Large bookcase of excellent quality designed by one of the first Art Deco period female designers Charlotte Chauchet-Guillere (1878-1964) for Atelier Primavera au Printemps, exhibited as part of Cabinet de Travail (Ministerial Office, A Study) at "L' Art Urbain et le Mobilier" show in Paris in 1923; the whole suite purchased by French government for Ministry of Interior offices. In neoclassical taste, featuring flat cornice on top of a case with recessed sides and a central door fitted with sculpted bronze handle (retaining original key) and enclosing four adjustable shelves; door flanked by two sets of four exposed fixed shelves. The whole adorned with pair of full height, free-standing swollen columns decorated with channeled capitals and resting on flat platform base. In figured and quarter-sewn bubinga wood (African rosewood) and mahogany including all shelves and interior.
Literature:
– Pages 349 & 351, "Art Deco Complete", by Alastair Duncan; Thames & Hudson Ltd., 2009.
– Page from illegible publication, copy provided with images, depicting the bookcase as part of Cabinet de Travail exhibition at "L' Art Urbain et le Mobilier" show in Paris in 1923
Age: Ca. 1923.
Origin: France
Measurements: 74 3/4″ w, 15 1/2″ d, 70 1/2″ h
---
---
---